Elegant Timeless Wedding with Blush and Champagne Colors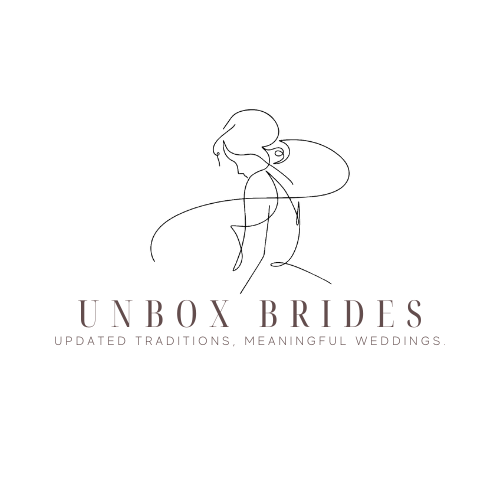 Timeless, Elegant Wedding
Unbox Real Bride Bridgett Potratz married her husband at their Timeless, Elegant inspired wedding. In the morning she wore an I Do Getting Ready Robe made from her mother's wedding dress.
---
Mom's Wedding Dress Transformed

July 2021--Bridgette Potratz and Michael Garetto-Balmer met back in 2016 at a bar called McFaddens in Chicago. That night, they both knew they had a special connection and Bridgette went home to her roommate and said, "I'm going to marry that man." Over the next two years, the couple fell madly in love and grew their family by two puppies. On their two-year anniversary Michael got down on one knee in front of the place it all began, McFaddens, and the rest is history.
Bridgette and her husband Michael were married at the grand Renaissance Chicago Downtown Hotel in July 2021. The couple's inspiration for their big day was timeless elegance with blush and champagne colors. It started with Bridgette's beautiful wedding dress, she wanted something her kids could wear one day without it being considered too dated.
The romantic and elegant Renaissance Chicago Downtown Hotel was the perfect setting for this happy and love-filled day highlighting the candlelit reception, amazing chandeliers and ballroom atmosphere. The bridesmaids were dressed in champagne colored dresses while the groomsmen wore black tuxedos. The couple chose to incorporate blush and champagne colors to complement their timeless theme.
In the morning while getting ready for her big day, Bridgette wore an I do Wedding Day Robe which was beautifully embellished with lace from her mother's wedding dress. Bridgette's mother, Beth, worked with Unbox the Dress to create the Bridal Robe for Bridgette to add an emotional and sentimental touch to the special day.
When asked how Unbox Real Bride Bridgette felt about having her Bridal Robe heirloom she said it was, "Super memorable to know I had a piece from my mom's wedding day included in mine."
Photos: Nicole Morisco Photography
---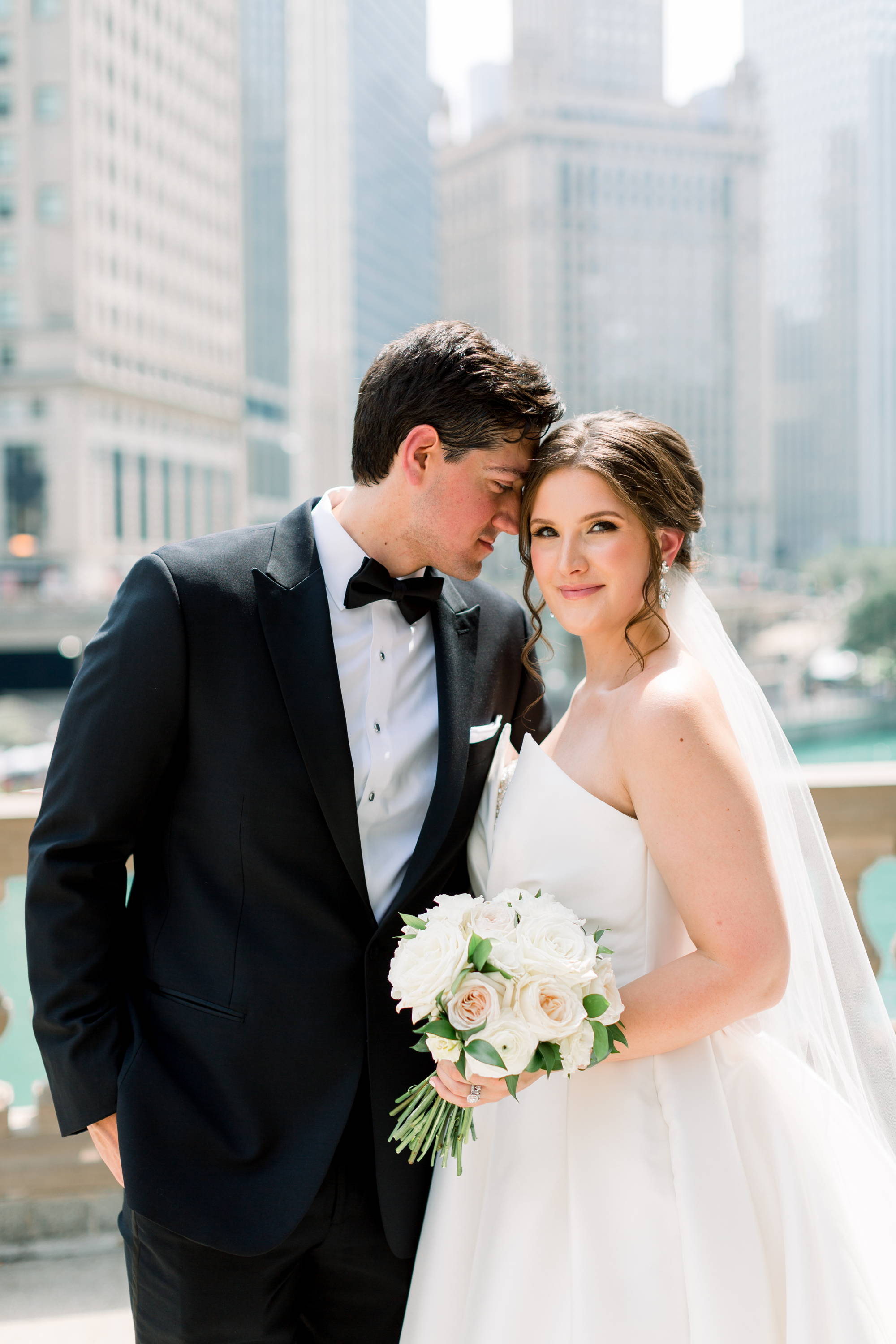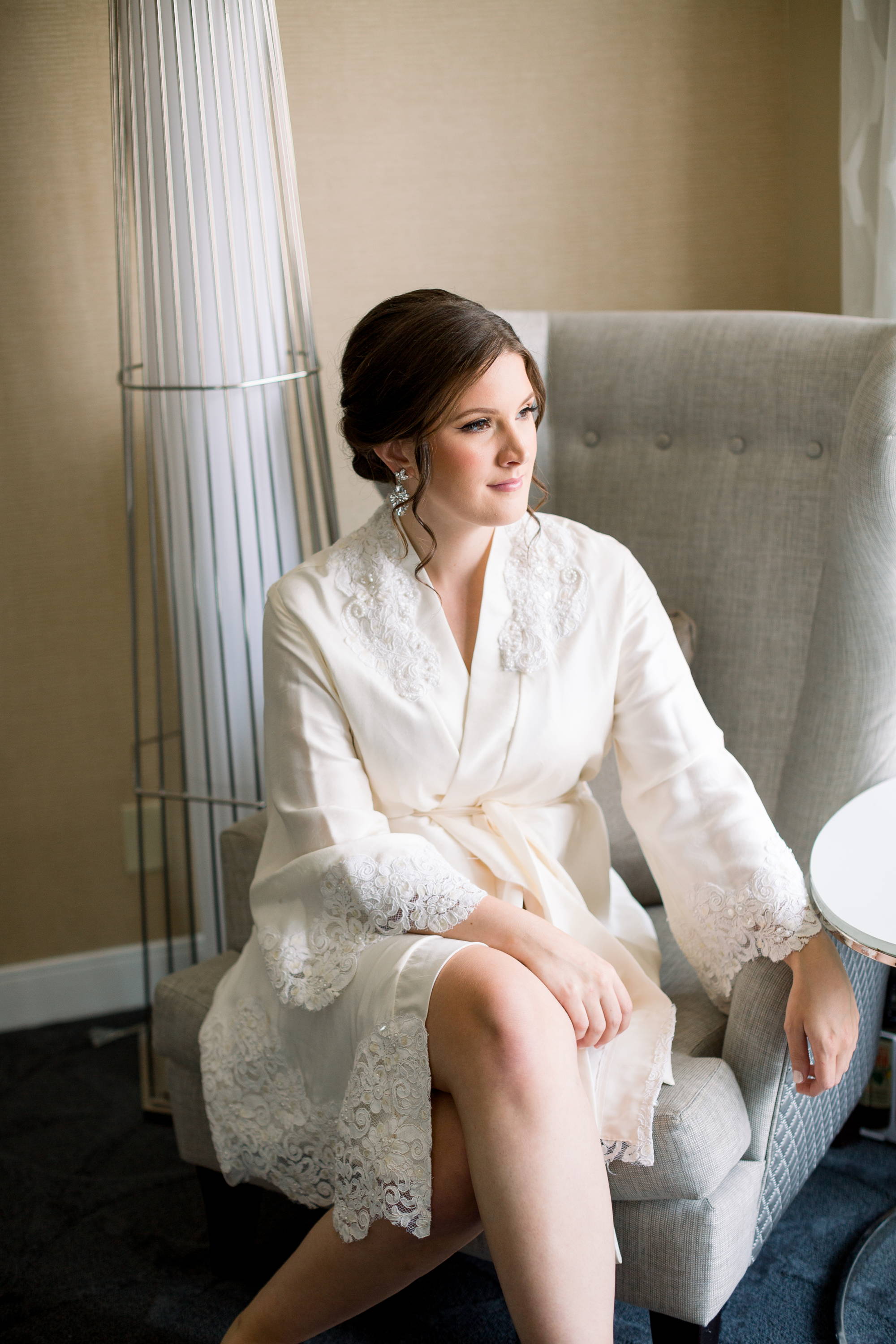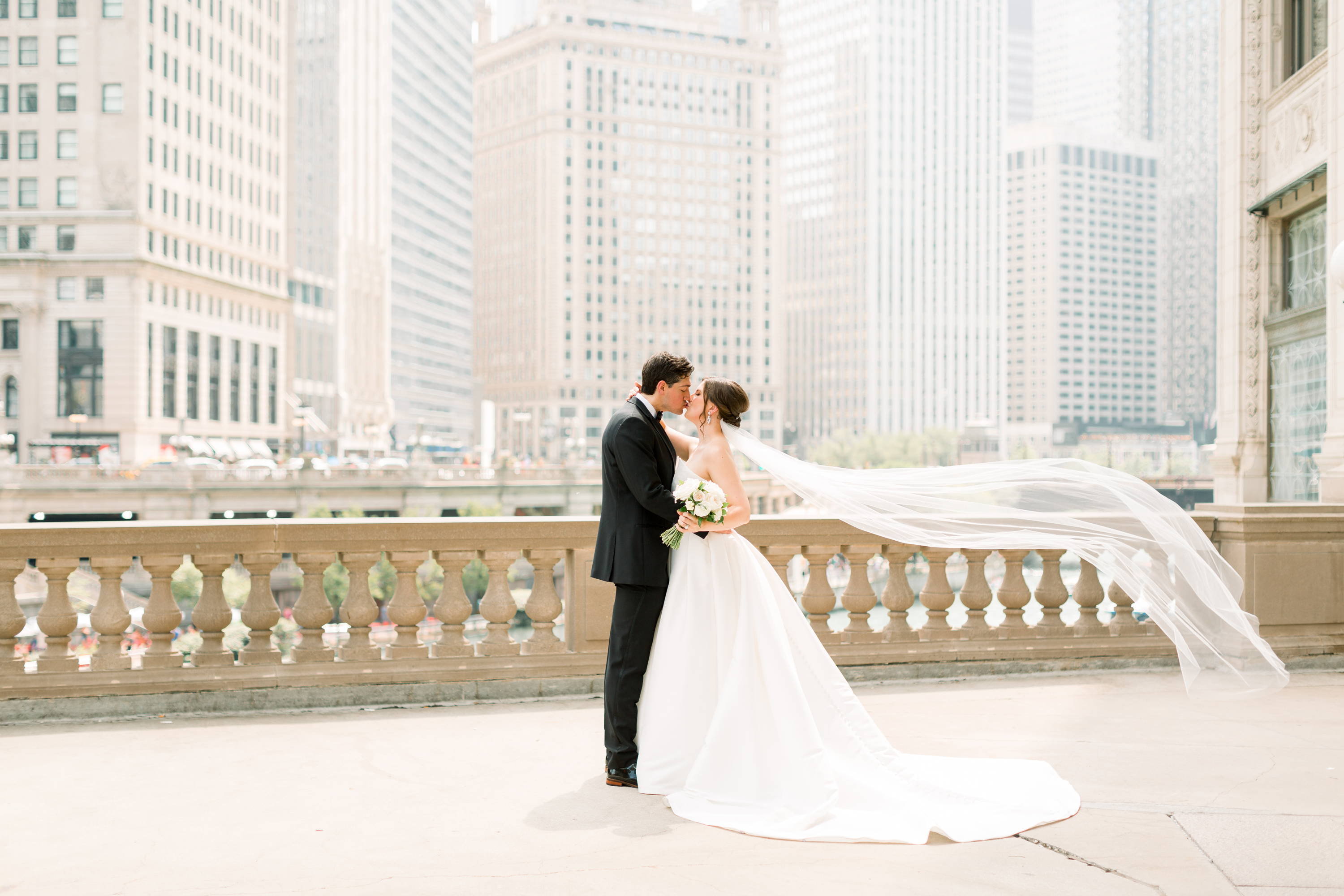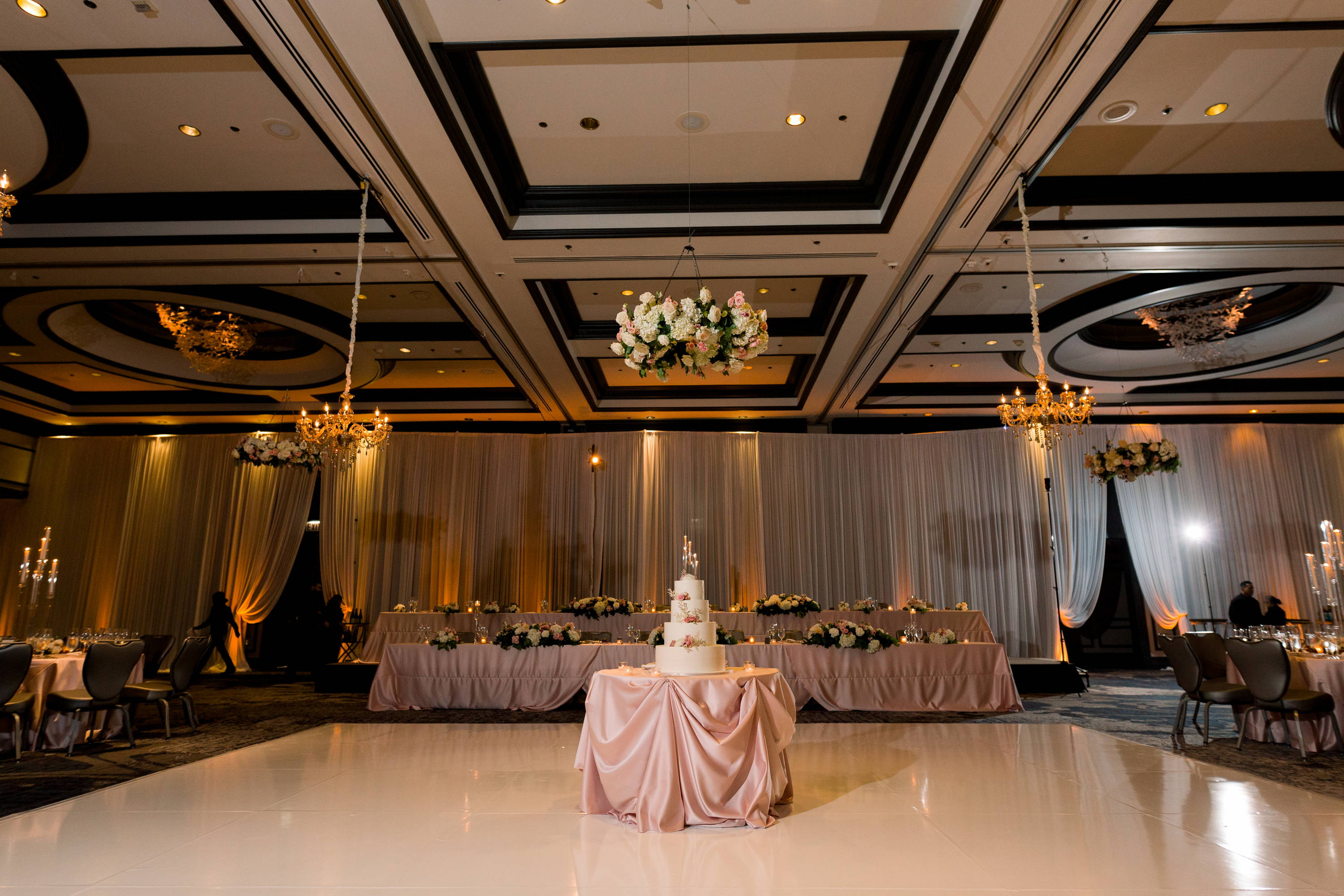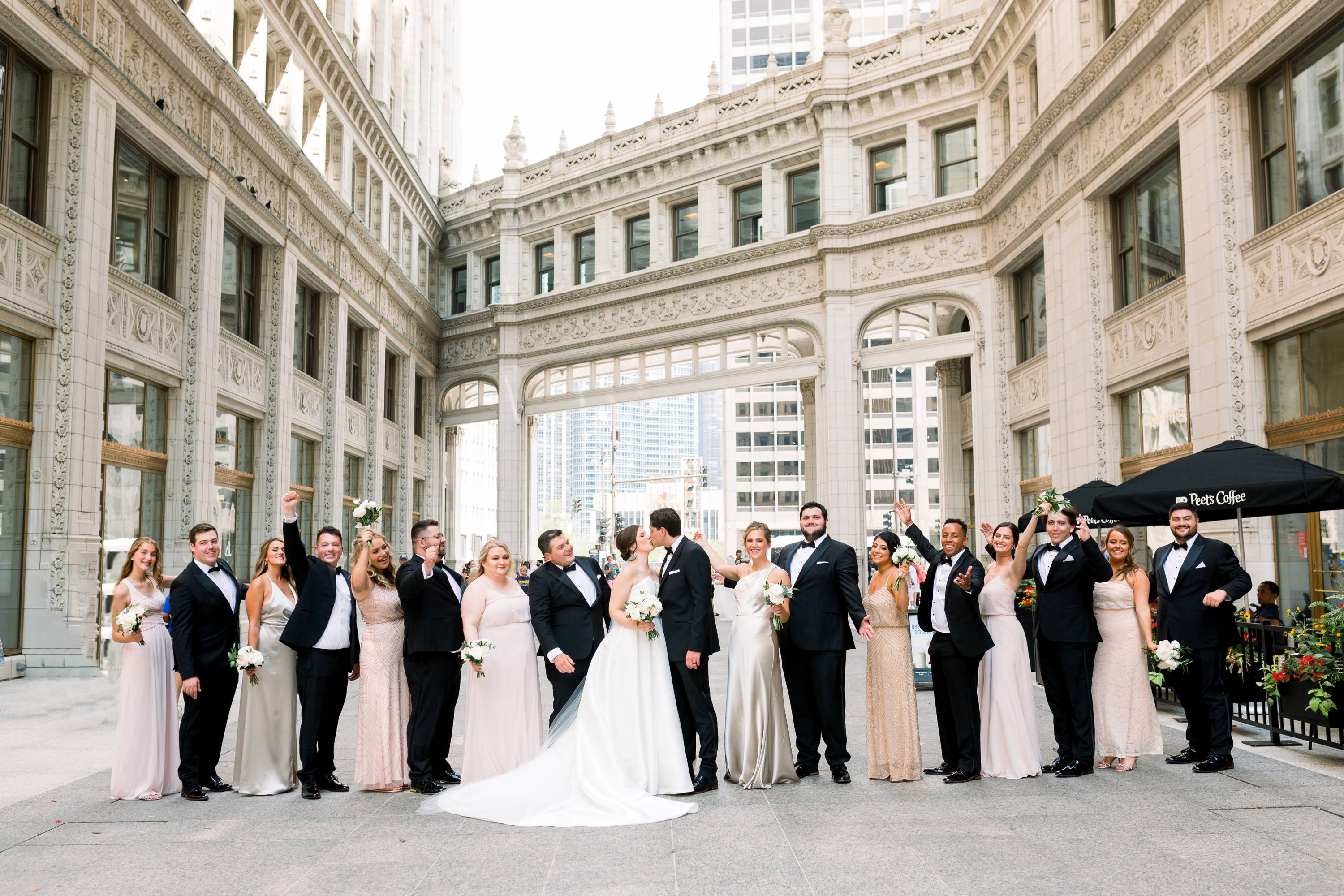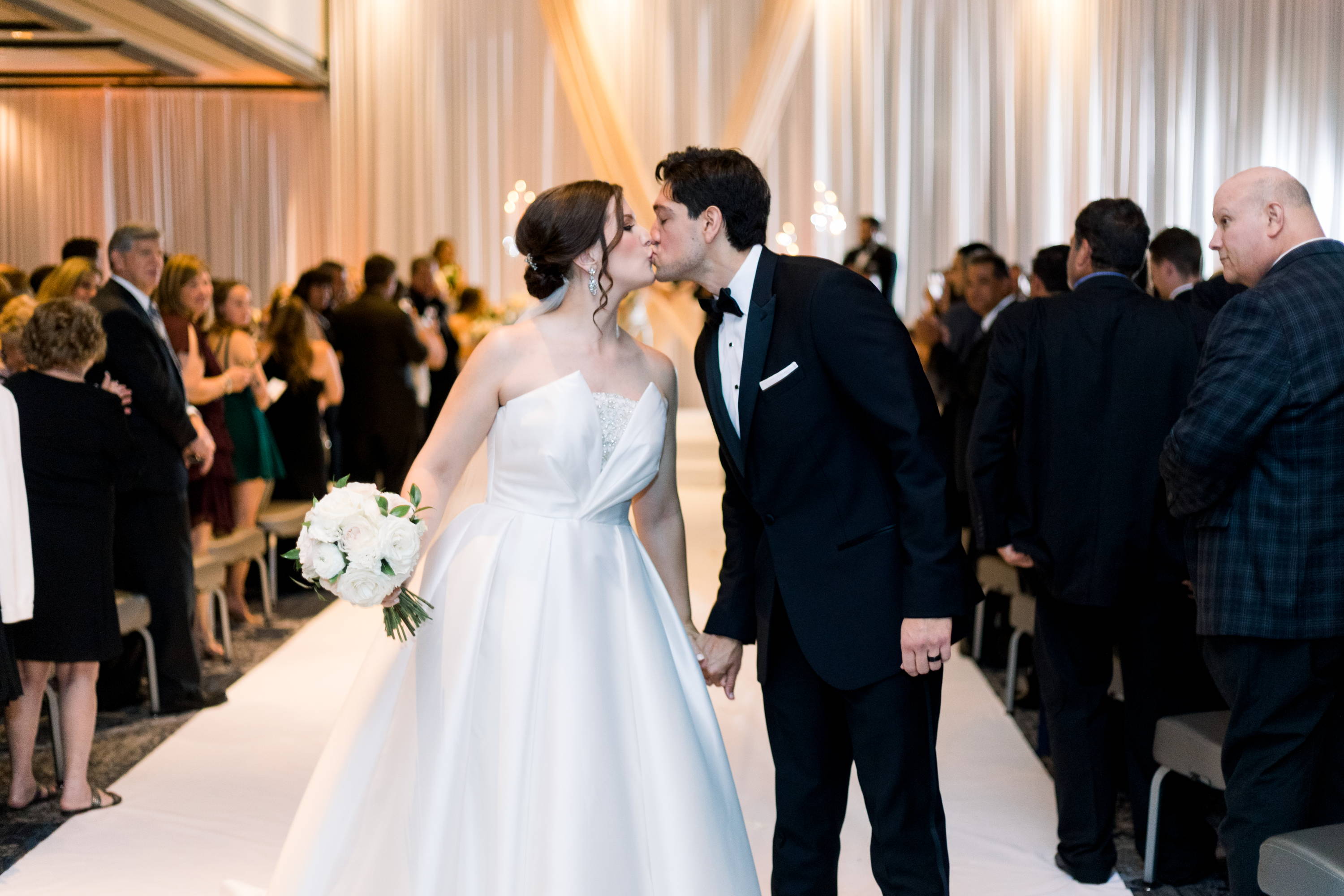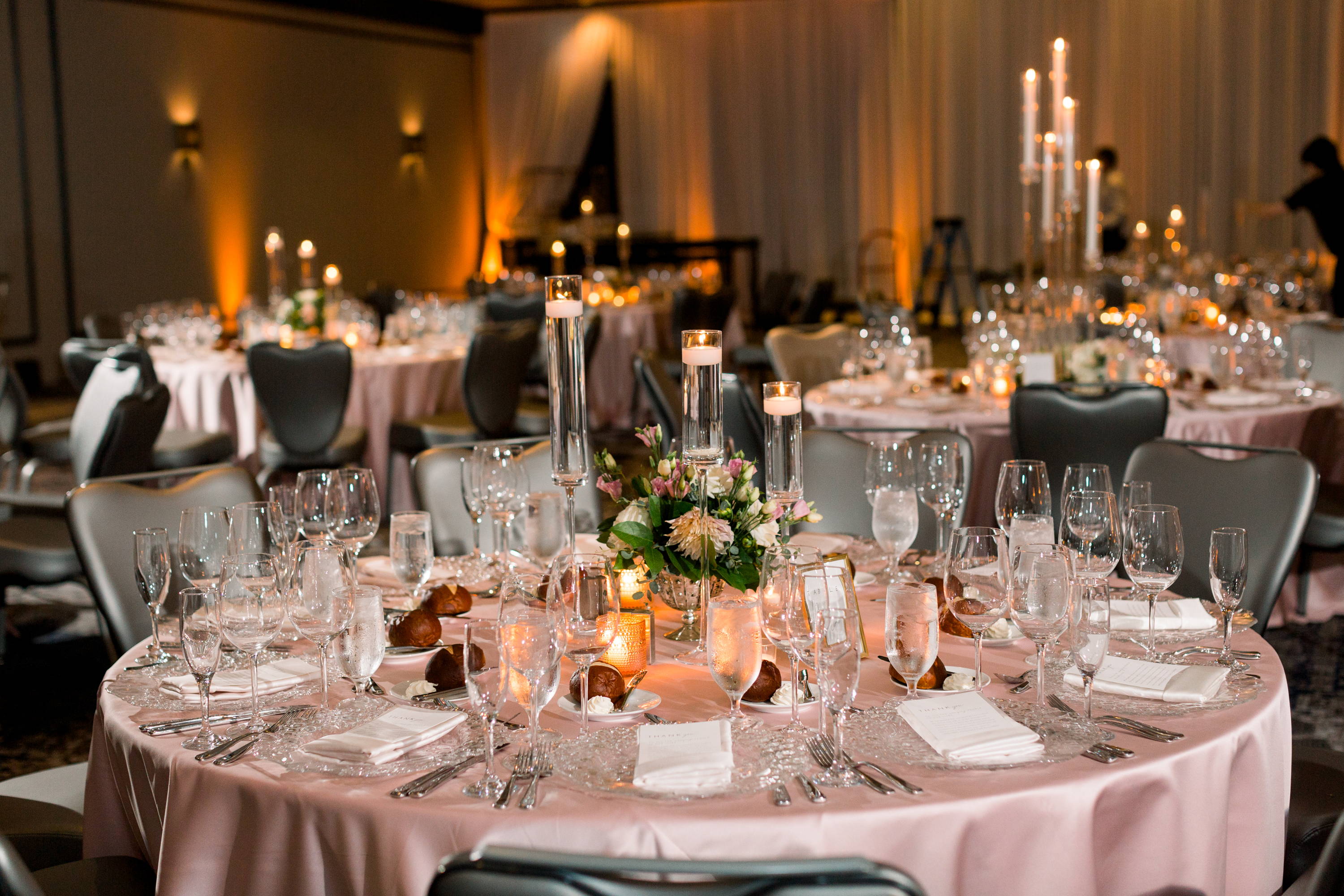 ---